West Lancashire Cross Country 2016
West Lancashire Cross Country 2016
12 October 2016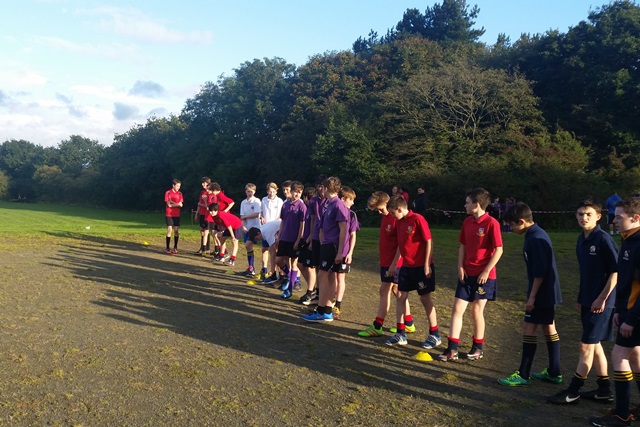 The weather was bright and crisp as we welcomed six secondary schools for the second round of the West Lancashire Schools Cross Country competition on Tuesday.
All the runners from Years 7, 8 and 9, were fantastic and worked exceptionally hard over the challenging course, representing their schools with commitment and pride.
All the Tarleton students performed brilliantly in their races, with top 10 performances going to,
Year 7 Girls - Grace (6th)
Year 7 Boys - Josh (6th) and Jonathan (7th)
Year 8 Girls - Jessica (7th) with Abi just missing out on a top 10 place in 11th
Year 9 Girls - Aurora (5th) just being out sprinted in the last few metres uphill
Year 9 Boys - Callum (6th) and Jack (7th)
A special thank you to Daniel who raced in a year above to complete the team, Katie for marshalling duties and Sam, Henry and Ross for leading the runners round the course.
Congratulations to all runners. A fine demonstration of a positive attitude, determination and excellent fitness levels. Well done!
West Lancashire Cross Country
Tags: Sports Fixtures, Results & Reports