Year 10/11 Girls District Cross Country Champions 2017
Year 10/11 Girls District Cross Country Champions 2017
8 November 2017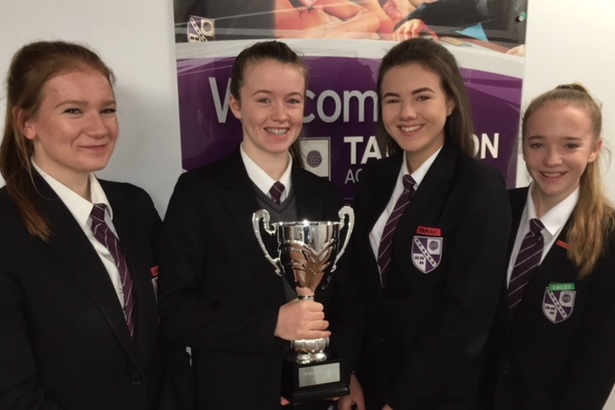 There were some fantastic team results and also some outstanding individual performances from our athletes at Wednesday's District Cross Country Championships with 11 qualifiers for the West Lancashire team in February 2018.
Well done and congratulations!
Year 7 Girls 4th
Year 7 Boys 3rd
Year 8/9 Girls 4th
Year 8/9 Boys 2nd
Year 10/11 Girls Champions
Year 10/11 Boys 3rd
The Year 10/11 Girls became 2017 West Lancashire District Cross Country Champions on Wednesday with outstanding performances from all runners in the team. Strength and depth to the team ensured that the cumulative team total from our first 5 finishers meant that they won the championship.
Student scores reflect their finishing position, with first place scoring 1 point, second place 2 points and so on. The lowest cumulative score wins the championship. Tarleton Girls finished 2nd, 8th, 10th, 12th and 19th overall and this total of 51 points was enough to take the championship.
From this team, Caitlyn, Lucy and Aurora have qualified to represent West Lancashire in February 2018 at the County Championships.
Congratulations and good luck for February!