Full School Council Meeting
Full School Council Meeting
23 January 2018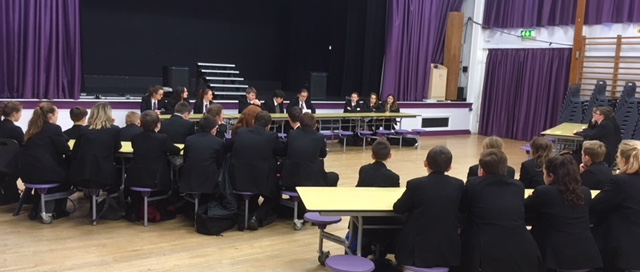 The second Full School Council Meeting of 2017-18 took place yesterday and topics under discussion included,
- Summer Uniform
- an anonymous suggestion box
- an anonymous bullying box
- "Well done Wednesday" - bring it back!
- Chromebooks use
- new tablet cases
It was great to have such a respectful, focused and well-managed meeting.
If students have any other items for discussion they should pass them to their Head of House or House Captain.