New GCSEs… but Tarleton Academy Deliver the Same Success Story!
New GCSEs… but Tarleton Academy Deliver the Same Success Story!
23 August 2018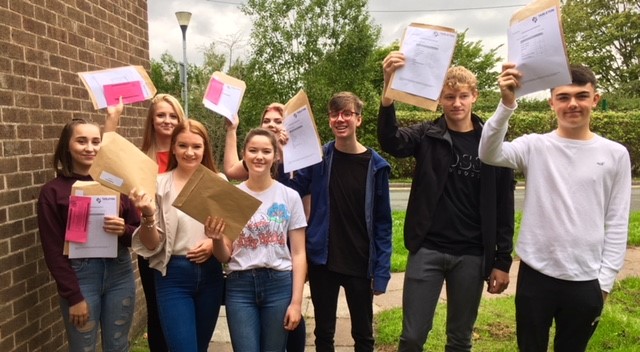 Students at Tarleton Academy delivered another success story as they took the new GCSE examinations in their stride and achieved outstanding results across the board with 81% of all GCSEs at the new standard pass (grade 4) or above. This reflects another fantastic year at the academy, with outcomes once again exceeding national averages and students performing at the highest levels across the full range of subjects. Within the core subjects 75% of students achieved grade 4+ in English and Maths. In Maths 75% of students achieved grade 4 and above and 15% grade 7 and above. Furthermore, English continued their remarkable results this year with 87% of students achieving a grade 4 and above and 28% of students achieving the top end grades of 7 and above.
This year saw the introduction of the new more challenging GCSEs across the vast majority of subjects. As such, Tarleton's achievements are against a backdrop of much uncertainty nationally and are a testament to the students' and staff's hard work and commitment. A huge number of subjects achieved strong performances particularly in Biology, Chemistry and Physics with 100% of students achieving a grade 4 and above and 40% of students achieving the top grades. In Modern Foreign Languages 85% of all students entered for German and Spanish achieved a grade 4 and above, with 40% securing grade 7 or above. The results in ICT were equally impressive with 90% of students achieving the 'old' grade A*-C.
The success story continued to include the more practical /creative based subjects that many schools are finding difficult to retain due to the curriculum demands and focus on the English Baccalaureate. Still going strong at Tarleton are Art & Design, Drama, Food Technology and Music; all securing amazing outcomes for their students, well above the national averages. This is further evidence of Tarleton's strong belief in the importance of a creative curriculum which complements the core subjects and enables all the talents of all our students to be celebrated across the board.
Across the country, schools continue to struggle to improve outcomes for disadvantaged students. The challenge to 'close the gap' more rapidly for these students with their peers was a target the Academy was set in January by Ofsted. Tarleton Academy is therefore thrilled that this target has been surpassed in our first set of results since the inspection. Based on an average of the best eight subjects for each student (Attainment 8), disadvantaged students performed as equally as well as their peers, demonstrating the effective support received by these students.
Outstanding individual successes are also being celebrated at the very top end with a number of students achieving the highest grades (7-9) across a wide range of subjects. These include; Katie Cummings, Laura Burland-O'Sullivan, Amber Felton, Lucy Handford, Abigail Cooper, Lewis Croager, Shannon Morgan, Lily Sung, Ellie Wright and Chloe Curtis. In addition to this there are many other notable successes across the ability range, with individual, relative progress remaining a genuine strength at the school.
Mrs Gwinnett, the Executive Headteacher at the academy said: "We are extremely pleased and very proud of these results. The strength of the working relationships between our students, staff and parents is a key factor for us. It is a real feature of our community that we all pull together for our students, to achieve these simply fantastic results. We are equally proud of the well-rounded young people they have become during their time at Tarleton Academy. I have no doubt that they will go on to continued success in their next chapter beyond secondary school."
Tarleton Academy is the founder school in the Endeavour Learning multi-academy Trust. The Chair of Governors, Helen Dicker, is also incredibly pleased and stated: "Without the hard work of our students and staff and the support of their parents none of these results would be possible. We have had another excellent year at Tarleton Academy and the governing body is delighted to see the fruits of the Academy's relentless pursuit of excellence."

GCSE Results 2018