Rotary Chef Competition
10 December 2018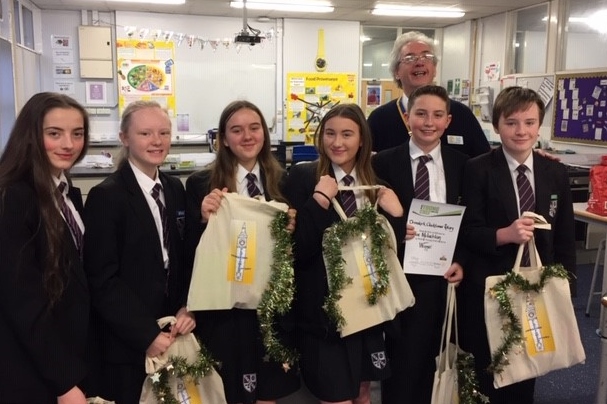 Mrs Waller would like to congratulate all students who took part in last week's Rotary Chef competition. The trials completed by Year 9 Food Preparation and Nutrition students were of a very high standard.
Jess, Grace, Lauren, Daisy, Alex and Joe are pictured and the standard of their work was exceptional.
Congratulations to winner Joe who is now through to the regional competition and to runner-up Alex. Mrs Waller would also like to thank Mr Tickle and Mrs Donn from Ormskirk Clock Tower Rotary Club who sponsored and judged the competition.