Mrs Jacquie Temple - Long Standing Employee of Tarleton Academy
Mrs Jacquie Temple - Long Standing Employee of Tarleton Academy
19 March 2019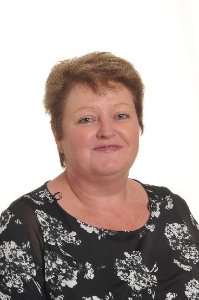 It is with great sadness that Tarleton Academy reports the sudden death last week of our friend and former colleague, Jacquie Temple.
During her 12 years of employment, Jacquie supported the smooth running of the school in a variety of administration roles. She was a dedicated, hardworking and valued friend and colleague who developed strong relationships with students and staff alike. She will be fondly remembered by staff, former students and parents for her kindness; fun loving personality; her infectious laugh and her commitment to ensure that each role or task she undertook was completed with professionalism and a close attention to detail.
For those of you who didn't know Jacquie personally, for many years she was the voice of Tarleton. Hers was the voice you heard when connecting to the school, the person who first took your query and the voice of our answering machine. This lovely lady will be sadly missed by those associated with Tarleton High School and Tarleton Academy and our deepest sympathy goes out to her family and friends.
The funeral will take place on Wednesday 27th March at 1:15pm at the Holy Trinity Church Tarleton, followed by Pippin Street crematorium Burscough at 2:30pm. The family have politely requested that it will be family flowers only; however, donations will be accepted for the intensive care units at both Southport and Liverpool Royal.